Create emotional contagion!
Inflame curiosity!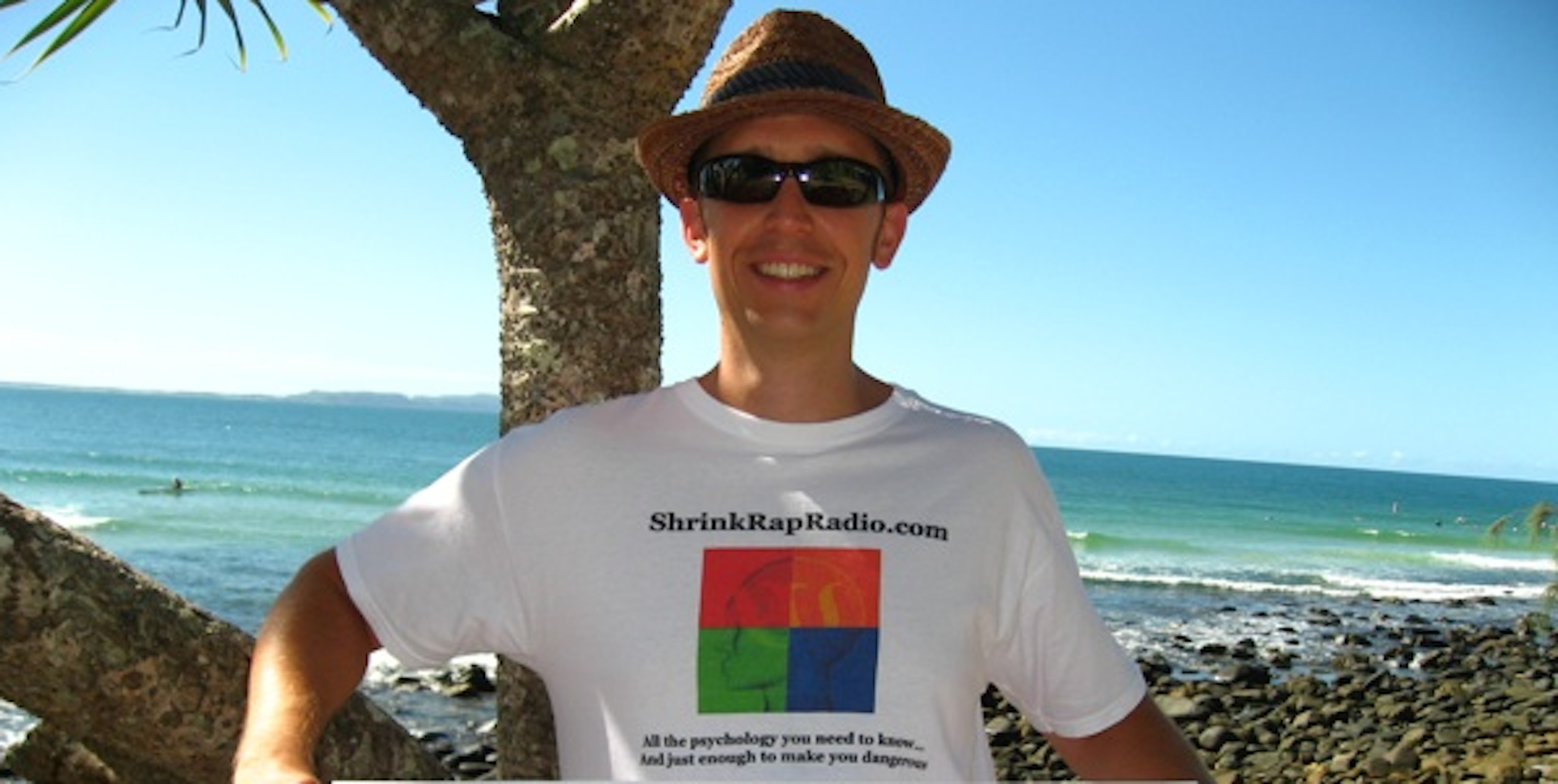 Amaze the world in your very own Shrink Rap Radio T-Shirt from CafePress!
Click here to select your size/style and to order!
NEW SPECIAL GAP GOLF SHIRT WITH SHRINK RAP RADIO LOGO IN RED
Sorry, I don't know how to rotate the image below! 🙂  But I'm offering this size men's small, black golf shirt with the red Shrink Rap Radio logo as a prize to the first person who signs up for a regular donation of $10/mo. or more and requests the shirt!