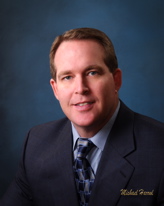 Sports psychology expert, Dr. Patrick Cohn has been an athlete and a coach. According to his website, he's experienced firsthand how beliefs, attitudes, and behaviors influence performance.

His passion for sports was born early in life and grew as he participated in sports such as football, hockey, baseball, lacrosse, racquet ball, and golf. After competing in sports for many years, Dr. Cohn went on to study and research how mental attitudes shape physical performance and earned a PhD. in Applied Sports Psychology.
The more that he studied champion athletes and their mindsets, the more he realized that winning attitudes are the key to performing well in competition. Dr. Cohn has dedicated his mental game coaching practice to helping coaches, athletic trainers, as well as the parents of aspiring athletes. He is the president and founder of Peak Performance Sports in Orlando, Florida. He is considered a leading authority on mental skills for entering the zone and pre-performance routines, largely based upon his extensive research. He is a mentor to many in the field of sports psychology and provides performance enhancement skills through mental game coaching for individual and team athletes. In fact, he has consulted with high profile teams such as the Miami Dolphins, NASCAR winners, National Motocross Champions, and PGA Tour professional golfers such as Brian Watts and J. L. Lewis. He's also worked with powerful corporations such as IBM and USA Today. In addition to his work with athletes, Dr. Cohn has been a sports commentator on the Golf Channel. For more information, you can visit his website at www.peaksports.com. After the interview, Dr. Dave tells his story about winning the greased pig contest in Lolo, Montana. Thanks to the Ron Helman Jazz Ensemble who provided the jazz track behind the Greased Pig Contest story. You'll find their tune, 'Old Folks,' on the Podsafe Music Network.
Podcast: Play in new window | Download