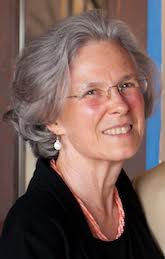 Penelope Tarasuk, PhD, Jungian Analyst (IAAP), author and artist, graduated from the C.G. Jung Institute Boston in 1988. Since then she has been serving roles on the Jung Institute Boston Training Board, curriculum committee, faculty, training analyst and candidate supervisor, thesis reader, and evaluator. She is also a Board member and regular presenter for the Western MA Jung Association, Northampton, MA. Beginning in the 1970s Penelope has worked in community mental health, in hospital and out patient, crisis intervention, drug dependence treatment, family systems therapy, and group dream-work. Author of recently published: POLISHING THE BONES, 2017, Musewell Hill Press, London and New York. This narrative story is based on a true story of a woman in Jungian treatment and later, with the patient's family, helping her through her dying. Penelope practices privately in South Deerfield and Cambridge, MA, teaches and leads workshops in USA and abroad. She is in Stan Grof's Holotropic Transpersonal Training, prior to this she practiced Breathwork (1989-2009) with women trained in Australia working in nature and swimming in the wild with dolphins.

Get A 10% discount on all my courses below through the Zur Institute using the discount code: DRDAVE88
Check out the following Psychology CE Courses based on listening to Shrink Rap Radio interviews, offered through Zur Institute:
Jungian Psychotherapy Part 1 (6 CEUs)
Jungian Psychotherapy Part 2 (7 CEUs)
Jungian Psychotherapy Part 3 (7 CEUs)
Jungian Psychotherapy Part 4 (6 CEUs)
Jungian Psychotherapy Part 5 (7 CEUs)
Jungian Psychotherapy Package of the Five Above (33 CEUs)
Wisdom of The Dream (4 CEUs)
Positive Psychology (6 CEUs)
Pros and Cons of Positive Psychology (5 CEUs)
The Fundamentals of Positive Psychology (7 CEUs)
CERTIFICATE PROGRAM IN POSITIVE PSYCHOLOGY (39 CEUs)
Body-Mind: Goodbye to Dualism (6 CEUs)
Brain: Insights from Neuroscience (8 CEUs)
Meditation & Psychotherapy (8 CEUs)
Crisis & Trauma: Identification, Assessment, & Treatment (15 CEUs)
Neuroscience and Healing (8 CEUs)
NEW! Holistic & Nutritional Approaches to Treating Psychological Disorders (5 CEUs)
NEW! Holistic Psychotherapy: Treating The Whole Person (6 CEUs)
or check out the
NEW! Complementary and Alternative Medicine Certificate Course (43 CEUs)
Get 10% discount on all lectures at The JungPlatform using our discount code: DRDAVE
A psychology podcast by David Van Nuys, Ph.D.
copyright 2017: David Van Nuys, Ph.D.
Podcast: Play in new window | Download