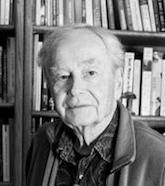 Ralph Metzner obtained his Ph.D. in Clinical Psychology at Harvard University, where he collaborated with Timothy Leary and Richard Alpert on psychedelic research. He is the author of more than 100 articles as well as several books, including The Unfolding Self and Green Psychology. He is a psychotherapist in private practice and Professor Emeritus at the California Institute of Integral Studies in San Francisco. President and co-founder of the Green Earth Foundation, he lives in Sonoma, California.
Get A 10% discount on all my courses below through the Zur Institute using the discount code: DRDAVE88
Check out the following Psychology CE Courses based on listening to Shrink Rap Radio interviews, offered through Zur Institute:
Jungian Psychotherapy Part 1 (6 CEUs)
Jungian Psychotherapy Part 2 (7 CEUs)
Jungian Psychotherapy Part 3 (7 CEUs)
Jungian Psychotherapy Part 4 (6 CEUs)
Jungian Psychotherapy Part 5 (7 CEUs)
Jungian Psychotherapy Package of the Five Above (33 CEUs)
Wisdom of The Dream (4 CEUs)
Positive Psychology (6 CEUs)
Pros and Cons of Positive Psychology (5 CEUs)
The Fundamentals of Positive Psychology (7 CEUs)
CERTIFICATE PROGRAM IN POSITIVE PSYCHOLOGY (39 CEUs)
Body-Mind: Goodbye to Dualism (6 CEUs)
Brain: Insights from Neuroscience (8 CEUs)
Meditation & Psychotherapy (8 CEUs)
Crisis & Trauma: Identification, Assessment, & Treatment (15 CEUs)
Neuroscience and Healing (8 CEUs)
NEW! Holistic & Nutritional Approaches to Treating Psychological Disorders (5 CEUs)
NEW! Holistic Psychotherapy: Treating The Whole Person (6 CEUs)
or check out the
NEW! Complementary and Alternative Medicine Certificate Course (43 CEUs)
NEW! Ego States Psychotherapy: Engaging the Personality's Different Parts in Psychotherapy (5 CEUs)
Get 10% discount on all lectures at The JungPlatform using our discount code: DRDAVE
A psychology podcast by David Van Nuys, Ph.D.
Copyright 2018: David Van Nuys, Ph.D.
Podcast: Play in new window | Download