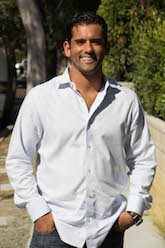 Michael Fink is Co-Founder & Director of Outreach for Thero.org, a non-profit 501(c)(3) in the behavioral healthcare space, dedicated to making it easy to find mental health resources. Thero is a growing online community of treatment providers that are helping to building a truly comprehensive national mental health directory. Michael brings extensive experience in digital marketing strategies for clinics, hospitals and treatment centers to his role at Thero and is passionate about stigma reduction.
Michael maintains a broad academic & professional background in business and psychology and has worked extensively in the field of eating disorders, autism spectrum, addiction & obsessive-compulsive disorders. Michael graduated from UCSD with a Masters in Business Administration (MBA) and holds a B.S. in Psychology & Kinesiology from Arizona State University.
Michael also runs a professionally-facilitated, free support group in West Los Angeles for individuals struggling with OCD & OCD related issues. Michael volunteers much of his time towards OCD education, prevention, treatment & advocacy.
Get A 10% discount on all my courses below through the Zur Institute using the discount code: DRDAVE88
Check out the following Psychology CE Courses based on listening to Shrink Rap Radio interviews, offered through Zur Institute:
Jungian Psychotherapy Part 1 (6 CEUs)
Jungian Psychotherapy Part 2 (7 CEUs)
Jungian Psychotherapy Part 3 (7 CEUs)
Jungian Psychotherapy Part 4 (6 CEUs)
Jungian Psychotherapy Part 5 (7 CEUs)
Jungian Psychotherapy Package of the Five Above (33 CEUs)
Wisdom of The Dream (4 CEUs)
Positive Psychology (6 CEUs)
Pros and Cons of Positive Psychology (5 CEUs)
The Fundamentals of Positive Psychology (7 CEUs)
CERTIFICATE PROGRAM IN POSITIVE PSYCHOLOGY (39 CEUs)
Body-Mind: Goodbye to Dualism (6 CEUs)
Brain: Insights from Neuroscience (8 CEUs)
Meditation & Psychotherapy (8 CEUs)
Crisis & Trauma: Identification, Assessment, & Treatment (15 CEUs)
Neuroscience and Healing (8 CEUs)
NEW! Holistic & Nutritional Approaches to Treating Psychological Disorders (5 CEUs)
NEW! Holistic Psychotherapy: Treating The Whole Person (6 CEUs)
or check out the
NEW! Complementary and Alternative Medicine Certificate Course (43 CEUs)
NEW! Ego States Psychotherapy: Engaging the Personality's Different Parts in Psychotherapy (5 CEUs)
Get 10% discount on all lectures at The JungPlatform using our discount code: DRDAVE
A psychology podcast by David Van Nuys, Ph.D.
copyright 2017: David Van Nuys, Ph.D.
Podcast: Play in new window | Download