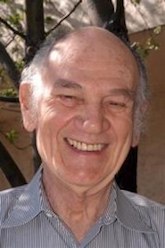 Jerome Bernstein is a Jungian Analyst in Private Practice in Santa Fe, NM, a senior training analyst with the Santa Fe Jung Institute, with 40+ years of clinical experience has a forty-five year collaborative clinical relationship with a traditional Navajo medicine man. He teaches and lectures internationally on the Psychology of Politics, Borderland Consciousness, the Global Climate Change Crisis, Trauma, and is the author of two books, Living in the Borderland: The Evolution of Consciousness and the Challenge of Healing Trauma; and, Power and Politics: The Psychology of Soviet-American Partnership; and was Co-Editor with Philip Deloria of C.G. Jung and the Sioux Traditions by Vine Deloria, Jr. as well as numerous articles on clinical and collective psychology.
Get 10% discount on all lectures at The JungPlatform using our discount code: DRDAVE
A psychology podcast by David Van Nuys, Ph.D.
copyright 2017: David Van Nuys, Ph.D.
Podcast: Play in new window | Download