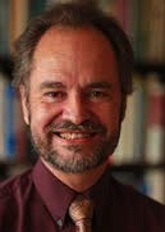 Jon Frederickson MSW grew up working in his father's blacksmith shop in Clear Lake, Iowa. At the urging of a music teacher, he attended college and became a professional musician, playing the French horn. After receiving the help of a therapist, he decided to become one. He later found his true calling as an educator, serving on the faculty of the Washington School of Psychiatry, where he taught psychiatrists, psychologists, and social workers. He currently teaches mental health professionals around the world. He is the author of two professional books and dozens of articles on psychotherapy. His previous book for therapists was the award winning Co-Creating Change: Effective Dynamic Therapy Techniques.
Get A 10% discount on all courses below PLUS ANY COURSES OR PRIVATE PRACTICE MATERIALS (WHETHER BY ME OR NOT) offered through the Zur Institute using the discount code: DRDAVE88
Check out the following Psychology CE Courses based on listening to Shrink Rap Radio interviews, offered through Zur Institute:
Jungian Psychotherapy Part 1 (6 CEUs)
Jungian Psychotherapy Part 2 (7 CEUs)
Jungian Psychotherapy Part 3 (7 CEUs)
Jungian Psychotherapy Part 4 (6 CEUs)
Jungian Psychotherapy Part 5 (7 CEUs)
Jungian Psychotherapy Package of the Five Above (33 CEUs)
Wisdom of The Dream (4 CEUs)
Positive Psychology (6 CEUs)
Pros and Cons of Positive Psychology (5 CEUs)
The Fundamentals of Positive Psychology (7 CEUs)
CERTIFICATE PROGRAM IN POSITIVE PSYCHOLOGY (39 CEUs)
Body-Mind: Goodbye to Dualism (6 CEUs)
Brain: Insights from Neuroscience (8 CEUs)
Meditation & Psychotherapy (8 CEUs)
Crisis & Trauma: Identification, Assessment, & Treatment (15 CEUs)
Neuroscience and Healing (8 CEUs)
NEW! Holistic & Nutritional Approaches to Treating Psychological Disorders (5 CEUs)
NEW! Holistic Psychotherapy: Treating The Whole Person (6 CEUs)
or check out the
NEW! Complementary and Alternative Medicine Certificate Course (43 CEUs)
NEW! Ego States Psychotherapy: Engaging the Personality's Different Parts in Psychotherapy (5 CEUs)
Get 10% discount on all lectures at The JungPlatform using our discount code: DRDAVE
A psychology podcast by David Van Nuys, Ph.D.
copyright 2016: David Van Nuys, Ph.D.
Podcast: Play in new window | Download