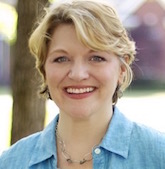 COURTNEY ARMSTRONG, MEd. LPC, is a licensed professional counselor specializing in grief and trauma recovery. With a career spanning more than two decades, she has helped thousands of clients overcome trauma, grief and anxiety, and experience deep personal transformation. She also offers face-to-face and online training to mental health professionals and coaches, showing them how to help clients clear underlying emotional blocks that may be affecting their health, their relationships and their lives in general. Her professional expertise has made her a much sought-after media guest, and has appeared on CBS Radio News, NPR and on networks in Europe, Asia and Australia. Courtney is a regular contributor to Psychotherapy Networker, The Neuropsychotherapist and many others, and is author of Transforming Traumatic Grief (2011) and her latest book, The Therapeutic "Aha!": 10 Strategies for Getting Your Clients Unstuck (2015).
Check out the following Psychology CE Courses based on listening to Shrink Rap Radio interviews:
Jungian Psychotherapy Part 1 (6 CEUs)
Jungian Psychotherapy Part 2 (7 CEUs)
Jungian Psychotherapy Part 3 (7 CEUs)
Jungian Psychotherapy Part 4 (6 CEUs)
Jungian Psychotherapy Part 5 (7 CEUs)
Jungian Psychotherapy Package of the Five Above (33 CEUs)
Wisdom of The Dream (4 CEUs)
Positive Psychology (6 CEUs)
Pros and Cons of Positive Psychology (5 CEUs)
The Fundamentals of Positive Psychology (7 CEUs)
CERTIFICATE PROGRAM IN POSITIVE PSYCHOLOGY (39 CEUs)
Body-Mind: Goodbye to Dualism (6 CEUs)
Brain: Insights from Neuroscience (8 CEUs)
Meditation & Psychotherapy (8 CEUs)
Crisis & Trauma: Identification, Assessment, & Treatment (15 CEUs)
Neuroscience and Healing (8 CEUs)
NEW! Holistic & Nutritional Approaches to Treating Psychological Disorders (5 CEUs)
NEW! Holistic Psychotherapy: Treating The Whole Person (6 CEUs)
or check out the
NEW! Complementary and Alternative Medicine Certificate Course (43 CEUs)
NEW! Ego States Psychotherapy: Engaging the Personality's Different Parts in Psychotherapy (5 CEUs)
NEW! Get 10% discount on all courses above offered through the Zur Institute using discount code: DRDAVE88
Get 10% discount on all lectures at The JungPlatform using our discount code: DRDAVE
You can also earn CEU's by going to another partner website at Ed4Online!
A psychology podcast by David Van Nuys, Ph.D.
copyright 2015: David Van Nuys, Ph.D.
Podcast: Play in new window | Download