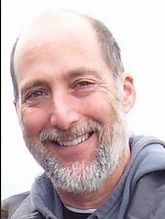 Tom Shroder has been an award-winning journalist, writer and editor for nearly 40 years. He is the author of Acid Test: LSD, Ecstasy and the Power to Heal (2014) about the resurgence of research into the medical use of psychedelic drugs, co-author of Fire on the Horizon: the Untold Story of the Gulf Oil Disaster (2011), and sole author of Old Souls: Compelling Evidence From Children Who Remember Past Lives(1999), a classic study of the border between science and mysticism.
As editor of The Washington Post Magazine between 2001 and 2009 he oversaw staff writer Gene Weingarten's two Pulitzer Prize-winning feature stories, Fiddler in the Subway (2008) and Fatal Distraction (2010). As an independent editor he has edited such New York Times bestsellers as Overwhelmed: Work, Love and Play When No One has the Time by Brigid Schulte and Top Secret America by Dana Priest and William Arkin.
Shroder's The Hunt for Bin Laden (2011) based on 15 years of reporting by The Washington Post, became the #1-selling Kindle Single on Amazon.com. Shroder is also known for co-creating the Tropic Hunt, a mass-participation puzzle attended by thousands, which has become The Washington Post Hunt in Washington.

In addition to being an author and editor of narrative journalism, Shroder is one of the foremost editors of humor in the country. He has edited humor columns by Dave Barry, Gene Weingarten and Tony Kornheiser, as well as conceived and launched the internationally syndicated comic strip, Cul de Sac, by Richard Thompson. With humorist Barry and novelists Carl Hiaasen and Elmore Leonard, he concocted and edited "Naked Came the Manatee," a satirical serial novel that became a New York Times bestseller.
Shroder was born in New York City in 1954, the son of a novelist and a builder, and the grandson of MacKinlay Kantor, who won the Pulitzer Prize for his civil war novel "Andersonville." Shroder attended the University of Florida where he became Editor of the 22,000 circulation student daily newspaper despite the fact that he was an anthropology major (an affront for which the university's journalism faculty was slow to forgive him). After graduation in 1976, he wrote national award-winning features for the Fort Myers News Press, the Tallahassee Democrat, The Cincinnati Enquirer and the Miami Herald. At the Herald he became editor of Tropic magazine, which earned two Pulitzer Prizes during his tenure.

Check out the following Psychology CE Courses based on listening to Shrink Rap Radio interviews:
Jungian Psychotherapy Part 1 (6 CEUs)
Jungian Psychotherapy Part 2 (7 CEUs)
Jungian Psychotherapy Part 3 (7 CEUs)
Jungian Psychotherapy Part 4 (6 CEUs)
Jungian Psychotherapy Part 5 (7 CEUs)
Jungian Psychotherapy Package of the Five Above (33 CEUs)
Wisdom of The Dream (4 CEUs)
Positive Psychology (6 CEUs)
Pros and Cons of Positive Psychology (5 CEUs)
The Fundamentals of Positive Psychology (6 CEUs)
CERTIFICATE PROGRAM IN POSITIVE PSYCHOLOGY (32 CEUs)
Body-Mind: Goodbye to Dualism (6 CEUs)
Brain: Insights from Neuroscience (8 CEUs)
Meditation & Psychotherapy (8 CEUs)
Crisis & Trauma: Identification, Assessment, & Treatment (15 CEUs)
Neuroscience and Healing (8 CEUs)
NEW! Holistic & Nutritional Approaches to Treating Psychological Disorders (5 CEUs)
NEW! Holistic Psychotherapy: Treating The Whole Person (6 CEUs)
or check out the
NEW! Complementary and Alternative Medicine Certificate Course (43 CEUs)
NEW! Get 10% discount on all courses above offered through the Zur Institute using discount code: DRDAVE88
Get 10% discount on all lectures at The JungPlatform using our discount code: DRDAVE
You can also earn CEU's by going to another partner website at Ed4Online!
A psychology podcast by David Van Nuys, Ph.D.
copyright 2014: David Van Nuys, Ph.D.
Podcast: Play in new window | Download