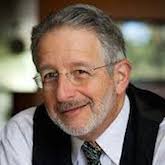 Dr. Marty Klein has been a Licensed Marriage & Family Therapist and Certified Sex Therapist for 34 years. He has aimed his entire career toward a single set of goals: telling the truth about sexuality, helping people feel sexually adequate & powerful, and supporting the healthy sexual expression of women and men.
Marty is the award-winning author of seven books about sexuality, including the recent Sexual Intelligence: What We Really Want From Sex, And How to Get It. Published in 15 languages, his books have been acclaimed by everyone from USA Today and Psychology Today to Penn & Teller and the Playboy Advisor. His blog and monthly electronic newsletter are widely quoted for their innovative thinking about sex, politics, culture, & the media.

Marty is frequently quoted by the national media, including The New Yorker, Huffington Post, 20/20, National Public Radio, and The New York Times.
Marty fights for the sexual rights of all Americans through his legal and courtroom work. He has been an expert witness, consultant, or invited plaintiff in many state and federal cases involving censorship, the internet, and sexual behavior. He recently gave two Congressional briefings on evidence-based school sex education.
As a clinician, Marty works each week with couples and individuals with a variety of sexual and non-sexual difficulties–over 36,000 sessions to date. An accomplished photographer and musician, he lives in Northern California surrounded by an enormous collection of rock music. His URL is www.SexEd.org.
Here is a link for the article we discussed on Why Kids Text by Hanna Rosin.
Check out the following Psychology CE Courses based on listening to Shrink Rap Radio interviews:
Jungian Psychotherapy Part 1 (6 CEUs)
Jungian Psychotherapy Part 2 (7 CEUs)
Jungian Psychotherapy Part 3 (7 CEUs)
Jungian Psychotherapy Part 4 (6 CEUs)
Jungian Psychotherapy Part 5 (7 CEUs)
Jungian Psychotherapy Package of the Five Above (33 CEUs)
Wisdom of The Dream (4 CEUs)
Positive Psychology (6 CEUs)
Pros and Cons of Positive Psychology (5 CEUs)
The Fundamentals of Positive Psychology (6 CEUs)
CERTIFICATE PROGRAM IN POSITIVE PSYCHOLOGY (32 CEUs)
Body-Mind: Goodbye to Dualism (6 CEUs)
Brain: Insights from Neuroscience (8 CEUs)
Meditation & Psychotherapy (8 CEUs)
Crisis & Trauma: Identification, Assessment, & Treatment (15 CEUs)
Neuroscience and Healing (8 CEUs)
NEW! Holistic & Nutritional Approaches to Treating Psychological Disorders (5 CEUs)
Get 10% discount on all lectures at The JungPlatform using our discount code: DRDAVE
You can also earn CEU's by going to another partner website at Ed4Online!
A psychology podcast by David Van Nuys, Ph.D.
copyright 2014: David Van Nuys, Ph.D.
Podcast: Play in new window | Download