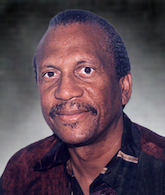 Samuel Kimbles Ph.D. is a clinical psychologist, training analyst, and member of the
faculty of the C. G. Jung Institute of San Francisco, and a clinical professor (VCF) in the Department of Family and Community Medicine, University of California, San Francisco. Between September 1, 2008 and August 31, 2010 he served as president of the C.G. Jung Institute, San Francisco. He has lectured and presented papers on topics related to the theory and practical applications of analytical psychology to professional and lay audiences throughout the United States, Africa, and Europe. He is a clinical consultant and has taught at the San Francisco Jung Institute, colleges, and universities. In addition, he has trained mental health and analytic professionals on working with the unconscious life of groups. His published work on the cultural complex is a significant contribution of the application of analytical psychology to the study of groups and society. His previous book on cultural complexes was with Tom Singer, The Cultural Complex: Contemporary Jungian Perspectives on Psyche and Society (Routledge, 2004).

Check out the following Psychology CE Courses based on listening to Shrink Rap Radio interviews:
Jungian Psychotherapy Part 1 (6 CEUs)
Jungian Psychotherapy Part 2 (7 CEUs)
Jungian Psychotherapy Part 3 (7 CEUs)
Jungian Psychotherapy Part 4 (6 CEUs)
Jungian Psychotherapy Part 5 (7 CEUs)
Jungian Psychotherapy Package of the Five Above (33 CEUs)
Wisdom of The Dream (4 CEUs)
Positive Psychology (6 CEUs)
Pros and Cons of Positive Psychology (5 CEUs)
NEW! The Fundamentals of Positive Psychology (6 CEUs)
CERTIFICATE PROGRAM IN POSITIVE PSYCHOLOGY (32 CEUs)
Body-Mind: Goodbye to Dualism (6 CEUs)
Brain: Insights from Neuroscience (8 CEUs)
Meditation & Psychotherapy (8 CEUs)
NEW! Crisis & Trauma: Identification, Assessment, & Treatment (15 CEUs)
Neuroscience and Healing (8 CEUs)
NEW! The Psychology of Relationships (7 CEUs)
Get 10% discount on all lectures at The JungPlatform using our discount code: DRDAVE
You can also earn CEU's by going to another partner website at Ed4Online!
A psychology podcast by David Van Nuys, Ph.D.
copyright 2014: David Van Nuys, Ph.D.
Podcast: Play in new window | Download