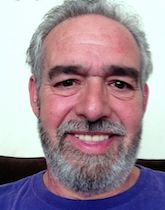 Ethan Nebelkopf, PhD, MFT, has worked in non-profits for 40 years and has been a licensed marriage and family therapist for 30 years. Ethan served as Director of Behavioral Health for the Family & Child Guidance Clinic of the Native American Health Center in Oakland and San Francisco from 1997-2012. In 2009, his program received the National Behavioral Health Achievement Award for Innovation from the Indian Health Service. In 2007 Ethan received the federal Substance Abuse and Mental Health Services Administration (SAMHSA) Award of Excellence for development of integrated, substance abuse prevention and treatment programs, mental health services, and HIV/AIDS prevention programs for Native Americans. In 2006, Ethan received a Certificate of Appreciation from the Office of Multicultural Services of the California Department of Mental Health. Ethan is author of The Herbal Connection: Herbs, Drug Abuse and Holistic Health, published by BiWorld Press in 1981, and Healing and Mental Health for Native Americans: Speaking in Red, published by AltaMira Press in 2004. He edited Growing Roots: Native American Evidence-Based Practices, a special issue of the Journal of Psychoactive Drugs in 2011.
Check out the following Psychology CE Courses based on listening to Shrink Rap Radio interviews:
Jungian Psychotherapy Part 1 (6 CEUs)
Jungian Psychotherapy Part 2 (7 CEUs)
Jungian Psychotherapy Part 3 (7 CEUs)
Jungian Psychotherapy Part 4 (6 CEUs)
Jungian Psychotherapy Part 5 (7 CEUs)
Jungian Psychotherapy Package of the Five Above (33 CEUs)
Wisdom of The Dream (4 CEUs)
Positive Psychology (6 CEUs)
Pros and Cons of Positive Psychology (5 CEUs)
NEW! The Fundamentals of Positive Psychology (6 CEUs)
CERTIFICATE PROGRAM IN POSITIVE PSYCHOLOGY (32 CEUs)
Body-Mind: Goodbye to Dualism (6 CEUs)
Brain: Insights from Neuroscience (8 CEUs)
Meditation & Psychotherapy (8 CEUs)
NEW! Crisis & Trauma: Identification, Assessment, & Treatment (15 CEUs)
Neuroscience and Healing (8 CEUs)
NEW! The Psychology of Relationships (7 CEUs)
Get 10% discount on all lectures at The JungPlatform using our discount code: DRDAVE
You can also earn CEU's by going to another partner website at Ed4Online!
A psychology podcast by David Van Nuys, Ph.D.
copyright 2014: David Van Nuys, Ph.D.
Podcast: Play in new window | Download