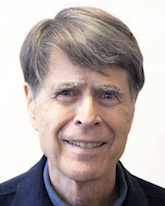 Jay Earley, PhD, is a psychotherapist, group leader, author, teacher, and theorist. He teaches Internal Family Systems Therapy (IFS) IFS to the general public as a practice for self-help and peer counseling. He also teaches a variety of classes and workshops applying IFS to specific psychological issues such as procrastination, communication, relationships, and the inner critic. He is the author of Self-Therapy: A Step-by-Step Guide to Inner Wholeness Using IFS, Freedom from Your Inner Critic, Resolving Inner Conflict, Working with Anger in IFS, and Negotiating for Self-Leadership in IFS. Jay Earley and Bonnie Weiss have published a series of audio products related to IFS, including IFS Courses, Guided Meditations, and Demonstration Sessions.

Jay has created the Pattern System, a method for understanding parts, behavior, healthy capacities, internal dynamics, and underlying psychological issues. It is useful for mapping the psyche, understanding how people act and relate to others, and guiding IFS work. He has published a book entitled The Pattern System, and a book Conflict, Care, and Love that helps you to understand your relationship patterns and transform them.
Jay is the creator of Self-Therapy Journey, a web application for psychological exploration and healing, which is based on IFS and the Pattern System.
Check out the following Psychology CE Courses based on listening to Shrink Rap Radio interviews:
Jungian Psychotherapy Part 1 (6 CEUs)
Jungian Psychotherapy Part 2 (7 CEUs)
Jungian Psychotherapy Part 3 (7 CEUs)
Jungian Psychotherapy Part 4 (6 CEUs)
Jungian Psychotherapy Part 5 (7 CEUs)
Jungian Psychotherapy Package of the Five Above (33 CEUs)
Wisdom of The Dream (4 CEUs)
Positive Psychology (6 CEUs)
Pros and Cons of Positive Psychology (5 CEUs)
NEW! The Fundamentals of Positive Psychology (6 CEUs)
CERTIFICATE PROGRAM IN POSITIVE PSYCHOLOGY (32 CEUs)
Body-Mind: Goodbye to Dualism (6 CEUs)
Brain: Insights from Neuroscience (8 CEUs)
Meditation & Psychotherapy (8 CEUs)
NEW! Crisis & Trauma: Identification, Assessment, & Treatment (15 CEUs)
Neuroscience and Healing (8 CEUs)
NEW! The Psychology of Relationships (7 CEUs)
Get 10% discount on all lectures at The JungPlatform using our discount code: DRDAVE
You can also earn CEU's by going to another partner website at Ed4Online!
A psychology podcast by David Van Nuys, Ph.D.
copyright 2014: David Van Nuys, Ph.D.
Podcast: Play in new window | Download