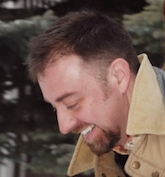 Gary S. Bobroff, M.A. is the author of Crop Circles, Jung & the Reemergence of the Archetypal Feminine (North Atlantic, 2014). He has a Master's degree in Jungian-oriented Psychology from Pacifica Graduate Institute of Santa Barbara, CA. Gary writes and speaks internationally, exploring the ancient themes that draw us further into engagement with life's deep mystery. Gary's book looks at the science, history and symbolic nature of Crop Circles and his goal is to present a framework for the reader's own deeper consideration of this modern mystery.
Taking a Jungian approach, he looks for meaning in the nature of this phenomenon as being placed into grain and geocentric forms. Finding the archetypal Feminine present there, he looks at both the phenomenon itself and the nature of the era into which it has arrived, placing the and places a modern "dream" into the context of modern reality. Both psychologically grounded and open to the inspiring awe of this new phenomenon, his approach is accessible to everyone and no prior exposure to Jung or Crop Circles is required. He has been privileged to explore Crop Circle formations in Canada, the United States and Great Britain.
He is also the producer of the upcoming Synchronicity Symposium to be held in Joshua Tree, CA Sept 12, 13 and 14, 2014.
His websites are: gsbobroff.com and jungandcropcircles.net
Check out the following Psychology CE Courses based on listening to Shrink Rap Radio interviews:
Jungian Psychotherapy Part 1 (6 CEUs)
Jungian Psychotherapy Part 2 (7 CEUs)
Jungian Psychotherapy Part 3 (7 CEUs)
Jungian Psychotherapy Part 4 (6 CEUs)
Jungian Psychotherapy Part 5 (7 CEUs)
Jungian Psychotherapy Package of the Five Above (33 CEUs)
Wisdom of The Dream (4 CEUs)
Positive Psychology (6 CEUs)
Pros and Cons of Positive Psychology (5 CEUs)
NEW! The Fundamentals of Positive Psychology (6 CEUs)
CERTIFICATE PROGRAM IN POSITIVE PSYCHOLOGY (32 CEUs)
Body-Mind: Goodbye to Dualism (6 CEUs)
Brain: Insights from Neuroscience (8 CEUs)
Meditation & Psychotherapy (8 CEUs)
NEW! Crisis & Trauma: Identification, Assessment, & Treatment (15 CEUs)
Neuroscience and Healing (8 CEUs)
NEW! The Psychology of Relationships (7 CEUs)
Get 10% discount on all lectures at The JungPlatform using our discount code: DRDAVE
You can also earn CEU's by going to another partner website at Ed4Online!
A psychology podcast by David Van Nuys, Ph.D.
copyright 2014: David Van Nuys, Ph.D.
Podcast: Play in new window | Download