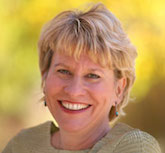 Marilyn Schlitz, Ph.D. is a social anthropologist, researcher, writer, and charismatic public speaker. She is currently the Founder and CEO of Worldview Enterprises. She also serves as President Emeritus and a Senior Fellow at the Institute of Noetic Sciences. Additionally, she is a Senior Scientist at the California Pacific Medical Center, where she focuses on health and healing, and board member of Pacifica Graduate Institute. For more than three decades, Marilyn has been a leader in the field of consciousness studies. Her research and extensive publications focus on personal and social transformation, cultural pluralism, extended human capacities, and mind body medicine. She has a depth of leadership experience in government, business, and the not-for-profit sectors. Her broad and varied work has given her a unique ability to help individuals and organizations identify and develop personal and interpersonal skills and capacities needed by 21st century leaders. She is currently producing a feature film (called Death Makes Life Possible) with Deepak Chopra on the topic of death and dying, and how engaging that topic in a deep and meaningful way informs the way we live our lives.
Check out the following Psychology CE Courses based on listening to Shrink Rap Radio interviews:
Jungian Psychotherapy Part 1 (6 CEUs)
Jungian Psychotherapy Part 2 (7 CEUs)
Jungian Psychotherapy Part 3 (7 CEUs)
Jungian Psychotherapy Part 4 (6 CEUs)
Jungian Psychotherapy Part 5 (7 CEUs)
Jungian Psychotherapy Package of the Five Above (33 CEUs)
Wisdom of The Dream (4 CEUs)
Positive Psychology (6 CEUs)
Pros and Cons of Positive Psychology (5 CEUs)
NEW! The Fundamentals of Positive Psychology (6 CEUs)
CERTIFICATE PROGRAM IN POSITIVE PSYCHOLOGY (32 CEUs)
Body-Mind: Goodbye to Dualism (6 CEUs)
Brain: Insights from Neuroscience (8 CEUs)
Meditation & Psychotherapy (8 CEUs)
NEW! Crisis & Trauma: Identification, Assessment, & Treatment (15 CEUs)
Neuroscience and Healing (8 CEUs)
NEW! The Psychology of Relationships (7 CEUs)
Get 10% discount on all lectures at The JungPlatform using our discount code: DRDAVE
You can also earn CEU's by going to another partner website at Ed4Online!
A psychology podcast by David Van Nuys, Ph.D.
copyright 2014: David Van Nuys, Ph.D.
Podcast: Play in new window | Download