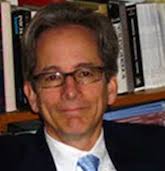 Jeffrey J. Magnavita, Ph.D., ABPP is a leading psychologist, psychotherapist and clinical theorist, who has been practicing psychotherapy for three decades. He is the author and editor of seven professional books on psychotherapy, personality theory, and the treatment of personality disorders. Dr. Magnavita has received numerous awards for his work including the American Psychological Association's Award for Distinguished Professional Contribution to Independent or Institutional Practice in the Private Sector. He has been featured in two APA videotapes demonstrating his unifiying approach to psychotherapy. He served as the President of the Division of Psychotherapy of APA in 2010 and is the producer of the video series Psychotherapists Face-to-Face .

His work focuses on the unification of clinical science and is the Founder of the Unified Psychotherapy Project http://www.unifiedpsychotherapyproject.org/ and the Co-Editor of the Journal of Unified Psychotherapy and Clinical Science (JUPSC). He is trained in a number of modalities and approaches to clinical treatment and his work seeks to combine the best of all approaches to maximize treatment outcome. He currently serves as the Vice-Chair of the APA Steering Committee, tasked with the development of Clinical Practice Guidelines and is a lecturer in the Department of Psychiatry at Yale University. His most recent volume with Jack C. Anchin is Unifying Psychotherapy: Principles, Methods, and Evidence from Clinical Science, and his forthcoming volume is Clinical Decision-Making in Behavioral and Mental Health Practice with APA.
Check out the following Psychology CE Courses based on listening to Shrink Rap Radio interviews:
Jungian Psychotherapy Part 1 (6 CEUs)
Jungian Psychotherapy Part 2 (7 CEUs)
Jungian Psychotherapy Part 3 (7 CEUs)
Jungian Psychotherapy Part 4 (6 CEUs)
Jungian Psychotherapy Part 5 (7 CEUs)
Jungian Psychotherapy Package of the Five Above (33 CEUs)
Wisdom of The Dream (4 CEUs)
Positive Psychology (6 CEUs)
Pros and Cons of Positive Psychology (5 CEUs)
NEW! The Fundamentals of Positive Psychology (6 CEUs)
CERTIFICATE PROGRAM IN POSITIVE PSYCHOLOGY (32 CEUs)
Body-Mind: Goodbye to Dualism (6 CEUs)
Brain: Insights from Neuroscience (8 CEUs)
Meditation & Psychotherapy (8 CEUs)
NEW! Crisis & Trauma: Identification, Assessment, & Treatment (15 CEUs)
Neuroscience and Healing (8 CEUs)
NEW! The Psychology of Relationships (7 CEUs)
Get 10% discount on all lectures at The JungPlatform using our discount code: DRDAVE
You can also earn CEU's by going to another partner website at Ed4Online!
A psychology podcast by David Van Nuys, Ph.D.
copyright 2014: David Van Nuys, Ph.D.
Podcast: Play in new window | Download