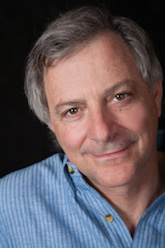 Stephen Aizenstat, Ph.D., is the Chancellor and Founding President of Pacifica Graduate Institute, an accredited graduate school offering masters and doctoral degree programs framed in the traditions of depth psychology. He is a professor of depth psychology with a Ph.D. in clinical psychology, and a credentialed public schools teacher and counselor. He earned his Ph.D. in Clinical Psychology at Fielding Institute, M.A. in Confluent Education (Educational Psychology) at the University of California, Santa Barbara, and B.A. in Political Science and Sociology at the University of California, Los Angeles. Dr. Aizenstat has provided organizational consulting to companies and agencies and teaches extensively worldwide. Dr. Aizenstat has explored the power of dreams through depth psychology and his own research for more than 35 years. His Dream Tending methodologies extend traditional dream work to the vision of an animated world where the living images in dream are experienced as embodied and originating in the psyche of Nature as well as that of persons. His work opens creativity and the generative process. His book, Dream Tending, describes multiple new applications of dreamwork in relation to health and healing, nightmares, the World's Dream, relationships, and the creative process.
His other recent publications include: Imagination & Medicine: The Future of Healing in an Age of Neuroscience (co-editor with Robert Bosnak); "Dream Tending and Tending the World," in Ecotherapy: Healing with Nature in Mind; "Soul-Centered Education: An Interview with Stephen Aizenstat" (with Nancy Treadway Galindo) in Reimagining Education; Essays on Reviving the Soul of Learning; The Soul Does Not Specialize: Revaluing the Humanities and the Polyvalent Imagination, with Dennis Patrick Slattery and Jennifer Leigh Selig: "Depth Entrepreneurship: Creating an Organization out of Dream Space", in The Transforming Leader: New Approaches to Leadership for the Twenty-First Century; and "Fragility of the World's Dream", in Eranos Yearbook 2009-2010-2011 Love on a Fragile Thread.
Check out the following Psychology CE Courses based on listening to Shrink Rap Radio interviews:
Jungian Psychotherapy Part 1 (6 CEUs)
Jungian Psychotherapy Part 2 (7 CEUs)
Jungian Psychotherapy Part 3 (7 CEUs)
Jungian Psychotherapy Part 4 (6 CEUs)
Jungian Psychotherapy Part 5 (7 CEUs)
Jungian Psychotherapy Package of the Five Above (33 CEUs)
Wisdom of The Dream (4 CEUs)
Positive Psychology (6 CEUs)
Pros and Cons of Positive Psychology (5 CEUs)
CERTIFICATE PROGRAM IN POSITIVE PSYCHOLOGY (32 CEUs)
Body-Mind: Goodbye to Dualism (6 CEUs)
Brain: Insights from Neuroscience (8 CEUs)
Meditation & Psychotherapy (8 CEUs)
NEW! Crisis & Trauma: Identification, Assessment, & Treatment (15 CEUs)
Neuroscience and Healing (8 CEUs)
NEW! The Psychology of Relationships (7 CEUs)
Get 10% discount on all lectures at The JungPlatform using our discount code: DRDAVE
You can also earn CEU's by going to another partner website at Ed4Online!
A psychology podcast by David Van Nuys, Ph.D.
copyright 2014: David Van Nuys, Ph.D.
Podcast: Play in new window | Download