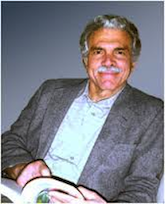 John Arden, Ph.D. has 35 years of experience providing psychological services and directing mental health programs. Since 1999 he has served as the Director of Training for the Kaiser Permanente Medical Centers, Northern California region. He has developed one of the largest mental health training programs in the United States. In this capacity he oversees more than 100 interns and postdoctoral psychology residents in 22 medical centers. Prior to this he served as the Chief Psychologist at Kaiser Permanente Medical Center in Vallejo, California.
Dr. Arden's study of neuropsychology has inspired him to integrate neuroscience and psychotherapy, synthesizing the biological and psychological into a new vision for psychotherapy: Brain-Based Therapy. His work incorporates what is currently known about the brain and its capacities, including neuroplasticity and neurogenesis, with psychotherapy research, mindfulness, nutritional neuroscience and social intelligence. He conducts seminars on Brain-Based Therapy throughout the United States and abroad.

Author of thirteen books, his most recent publication, The Brain Bible, describes how the general audience can utilize breakthroughs and benefits from neuroscience research for a vital, productive, and happy lifetime. He is the lead author (with Dr. Lloyd Linford) of two volumes for the practitioner entitled Brain-Based Therapy: Adults and Brain-Based Therapy: Children & Adolescents. His first book, Consciousness, Dreams, and Self, was awarded the 1997 Outstanding Academic Book Award by Choice, a publication of the American Library Association. An international panel of jurists nominated his second book: Science, Theology, and Consciousness, for the CTS award funded by the Templeton Foundation. Arden explored the degradation of the fabric of American society with America's Meltdown: Creating the Lowest Common Denominator Society. His seven self-help books are: Surviving Job Stress, Improving Your Memory for Dummies, Conquering Post Traumatic Stress Disorder (with Dr. Victoria Beckner), Heal Your Anxiety Workbook, and Heal Your OCD Workbook (with Dr. Daniel DalCorso), and Rewire Your Brain. www.drjohn.arden.com
Check out the following Psychology CE Courses based on listening to Shrink Rap Radio interviews:
Jungian Psychotherapy Part 1 (6 CEUs)
Jungian Psychotherapy Part 2 (7 CEUs)
Jungian Psychotherapy Part 3 (7 CEUs)
Jungian Psychotherapy Part 4 (6 CEUs)
Jungian Psychotherapy Part 5 (7 CEUs)
Jungian Psychotherapy Package of the Five Above (33 CEUs)
Wisdom of The Dream (4 CEUs)
Positive Psychology (6 CEUs)
Pros and Cons of Positive Psychology (5 CEUs)
CERTIFICATE PROGRAM IN POSITIVE PSYCHOLOGY (32 CEUs)
Body-Mind: Goodbye to Dualism (6 CEUs)
Brain: Insights from Neuroscience (8 CEUs)
Meditation & Psychotherapy (8 CEUs)
NEW! Crisis & Trauma: Identification, Assessment, & Treatment (15 CEUs)
Neuroscience and Healing (8 CEUs)
NEW! The Psychology of Relationships (7 CEUs)
Get 10% discount on all lectures at The JungPlatform using our discount code: DRDAVE
You can also earn CEU's by going to another partner website at Ed4Online!
A psychology podcast by David Van Nuys, Ph.D.
copyright 2014: David Van Nuys, Ph.D.
Podcast: Play in new window | Download