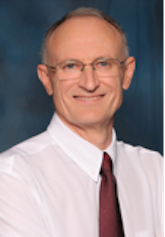 Pieter J. Rossouw, MClin Psych, PhD, MAPS, MCClin is the Director of the Mediros Unit for Neuropsychotherapy – a company that provides training in Neurobiology and Neuropsychotherapy. He also teaches at the University of Queensland in the School of Psychology and the School of Social Work and Human Services and is the Director of the Master of Counselling Program. Currently he is involved in full time teaching and research in the fields of neurobiology and neuropsychotherapy as well as clinical training for clinicians, psychologists and general practitioners.

Pieter has been in private practice for the past 25 years. Pieter holds Honours Degrees in Philosophy and Psychology, a Master Degree in Clinical Psychology and a PhD. Pieter is a member of the Australian Psychological Society and the APS College of Clinical Psychologists. Pieter was a Professor in Clinical Psychology at in South Africa and also taught at Universities in Canada and Holland. He also spearheaded a Psycho-Therapeutic Assistance Program to support people being exposed to trauma. He provided Mental Health training for GP's for the Royal Australian College of General Practitioners.
Pieter specialises in Neuropsychotherapy and is an expert in anxiety and mood disorders. He has published 5 Scientific Books and 50 scientific articles. He has been involved in research in extensive clinical trials and presented research papers at 40 International Conferences worldwide. He is passionate about teaching – and in 2012 was the recipient of The University of Queensland Faculty of Behavioural Sciences prestigious award for Excellence in Teaching. He provides global leadership in counselling and is invited on regular basis as keynote speaker at leading international conferences.
He is a member of the Global Association for Interpersonal Neurobiology Studies, the International Society for Traumatic Stress Studies, the International Association for Family Therapy and the Professional Association for Drug and Alcohol Workers, the Australasian Cognitive Neuroscience Society and the Board of the Neuropsychotherapist with fellow researchers Allan Shore, Louis Cozolino, Todd Feinberg and Georg Northoff. He serves as member of the Large Scale Brain Networks Interest Group of the Queensland Brain Institute. He is the chief editor of the International Journal for Neuropsychotherapy. Pieter is also the editor of a bi-monthly e-journal, Neuropsychotherapy in Australia – a publication of the Unit for Neuropsychotherapy.
Check out the following Psychology CE Courses based on listening to Shrink Rap Radio interviews:
Jungian Psychotherapy Part 1 (6 CEUs)
Jungian Psychotherapy Part 2 (7 CEUs)
Jungian Psychotherapy Part 3 (7 CEUs)
Jungian Psychotherapy Part 4 (6 CEUs)
Jungian Psychotherapy Part 5 (7 CEUs)
Jungian Psychotherapy Package of the Five Above (33 CEUs)
Wisdom of The Dream (4 CEUs)
Positive Psychology (6 CEUs)
Pros and Cons of Positive Psychology (5 CEUs)
CERTIFICATE PROGRAM IN POSITIVE PSYCHOLOGY (32 CEUs)
Body-Mind: Goodbye to Dualism (6 CEUs)
Brain: Insights from Neuroscience (8 CEUs)
Meditation & Psychotherapy (8 CEUs)
Insights from Neuroscience (8 CEUs)
Neuroscience and Healing (8 CEUs)
Get 10% discount on all lectures at The JungPlatform using our discount code: DRDAVE
A psychology podcast by David Van Nuys, Ph.D.
copyright 2013: David Van Nuys, Ph.D.
Podcast: Play in new window | Download