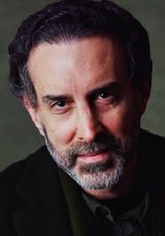 Stephen J. Ducat, N.D., Ph.D., is a naturopathic doctor and clinical psychologist, licensed in both professions in California, with offices in San Francisco and Marin. He obtained his ND from the National College of Naturopathic Medicine in Portland, Oregon, and received his PhD from the Wright Institute in Berkeley, California.
Specializing in integrative mental health, his aim is to bring together the best of a relational approach to psychodynamic psychotherapy and psychoanalysis with a functional and natural medicine orientation to neurochemistry. He believes that by simultaneously attending to how patients metabolize the world psychologically as well as nutritionally, psychiatric conditions can be addressed in the most holistic manner possible.

On the medical side, in addition to his naturopathic medical training, Dr. Ducat is certified in First Line Therapy, a comprehensive, evidenced-based life-style modification program designed to treat the mental and physical effects of disordered metabolism and excessive visceral body fat. Committed to remaining current on the latest clinical and basic science research pertinent to natural medicine and integrative mental health, he regularly attends seminars and conferences sponsored by a wide range of continuing medical education providers. To that end, Dr. Ducat is close to completing the rigorous multi-year curriculum for the certification program sponsored by the Institute for Functional Medicine. He currently serves as the chief clinical advisor for Mevident, a company that offers an integrative health IT platform that enables practitioners and patients to communicate and work together within a collaborative wellness model, based on the principles of functional medicine. Here you can find an in depth discussion of those principles, as well as their relevance to the practice of psychology.
With regard to the psychotherapy component of his work, Dr. Ducat has been treating couples as well as individual adults for over 20 years. Beyond his psychology graduate education, he spent three years in a couples psychotherapy training program sponsored by the Tavistock Institute of London. Here you can find an article he wrote for Huffington Post that offers an unusual take on one of the most common complaints of long-standing couples — boredom.
Dr. Ducat is currently an advanced candidate at the Psychoanalytic Institute of Northern California. In addtion, he was trained in a psychodynamically-oriented approach to EMDR (Eye Movement Desensitization and Reprocessing) by Dr. Laurel Parnell, one of the world's most experienced teachers of this effective approach to trauma treatment.
NOTE! Get A 10% discount on all courses below PLUS ANY COURSES OR COURSE MATERIALS (WHETHER BY ME OR NOT) offered through the Zur Institute using the discount code: DRDAVE88
Check out the following Psychology CE Courses based on listening to Shrink Rap Radio interviews, offered through Zur Institute, http://www.zurinstitute.com:
Jungian Psychotherapy Part 1 (6 CEUs)
Jungian Psychotherapy Part 2 (7 CEUs)
Jungian Psychotherapy Part 3 (7 CEUs)
Jungian Psychotherapy Part 4 (6 CEUs)
Jungian Psychotherapy Part 5 (7 CEUs)
Jungian Psychotherapy Package of the Five Above (33 CEUs)
Wisdom of The Dream (4 CEUs)
Positive Psychology (6 CEUs)
Pros and Cons of Positive Psychology (5 CEUs)
The Fundamentals of Positive Psychology (7 CEUs)
CERTIFICATE PROGRAM IN POSITIVE PSYCHOLOGY (39 CEUs)
Body-Mind: Goodbye to Dualism (6 CEUs)
Brain: Insights from Neuroscience (8 CEUs)
Meditation & Psychotherapy (8 CEUs)
Crisis & Trauma: Identification, Assessment, & Treatment (15 CEUs)
Neuroscience and Healing (8 CEUs)
NEW! Holistic & Nutritional Approaches to Treating Psychological Disorders (5 CEUs)
NEW! Holistic Psychotherapy: Treating The Whole Person (6 CEUs)
or check out the
NEW! Complementary and Alternative Medicine Certificate Course (43 CEUs)
NEW! Ego States Psychotherapy: Engaging the Personality's Different Parts in Psychotherapy (5 CEUs)
ATTENTION! Get A 10% discount on all courses above PLUS ANY COURSES OR COURSE MATERIALS (WHETHER BY ME ME OR NOT) offered through the Zur Institute using the discount code: DRDAVE88
Get 10% discount on all lectures at The JungPlatform using our discount code: DRDAVE
You can also earn CEU's by going to another partner website at Ed4Online!
A psychology podcast by David Van Nuys, Ph.D.
copyright 2015: David Van Nuys, Ph.D.
Podcast: Play in new window | Download