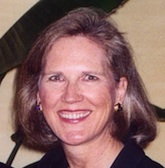 Nancy Swift Furlotti, M. A., Ph. D. candidate, is a Jungian Analyst in private practice in Los Angeles and Santa Barbara, California. She is a past President of the C.G. Jung Institute of Los Angeles. Nancy did her analytical training at the Los Angeles Institute while also participating in the Research and Training Centre for Depth Psychology According to C.G. Jung and Marie-Louise von Franz in Switzerland. She is, also, an active faculty member of the Inter-Regional Society of Jungian Analysts, the C. G. Jung Institute of Colorado, and an associate member of JPA. Beyond these, Nancy teaches and lectures in the US and Switzerland, and has a number of publications: The Archetypal drama in Puccini's Madam Butterfly; Angels and Idols: Los Angeles, a chapter in the book, Psyche and the City: A Soul's Guide to the Modern Metropolis. Her article, Tracing a Red Thread: Synchronicity and Jung's Red Book, was published in Psychological Perspectives. Most recently her co-authored book, The Dream and Its Amplification, has just been released.

Nancy has a deep interest in exploring the manifestations of the psyche through dreams and myths with a specific focus on the dark emanations from the psyche. A current focus of research is on Mesoamerican mythology, ritual, dreaming, and healing the split between science and nature. Her interest in exploring symbols and deepening her understanding of Jung, have landed her on two foundations: The Philemon Foundation, where she was a founding board member and served as Vice-President, Treasurer, and Co-President of the Board of Directors. She has been a board member of ARAS (Archive for Research in Archetypal Symbolism) for more than 15 years. She is, also, chair of the Film Archive Committee that oversees the Remembering Jung Video Series, 30 interviews with Jungian analysts, and the films, A Matter of Heart and The World Within. Nancy is in the process of organizing a Jung Endowment at UCLA in collaboration with the department of Psychiatry and Neuroscience at the Semel Institute, which will bring Jungian theory and training back into a major university.

Check out the following Psychology CE Courses based on listening to Shrink Rap Radio interviews:
Jungian Psychotherapy Part 1 (6 CEUs)
Jungian Psychotherapy Part 2 (7 CEUs)
Jungian Psychotherapy Part 3 (7 CEUs)
Jungian Psychotherapy Part 4 (6 CEUs)
Jungian Psychotherapy Part 5 (7 CEUs)
Jungian Psychotherapy Package of the Five Above (33 CEUs)
Wisdom of The Dream (4 CEUs)
Positive Psychology (6 CEUs)
Pros and Cons of Positive Psychology (5 CEUs)
CERTIFICATE PROGRAM IN POSITIVE PSYCHOLOGY (32 CEUs)
Body-Mind: Goodbye to Dualism (6 CEUs)
Brain: Insights from Neuroscience (8 CEUs)
Meditation & Psychotherapy (8 CEUs)
Insights from Neuroscience (8 CEUs)
Neuroscience and Healing (8 CEUs)
Get 10% discount on all lectures at The JungPlatform using our discount code: DRDAVE

A psychology podcast by David Van Nuys, Ph.D.
copyright 2013: David Van Nuys, Ph.D.
Podcast: Play in new window | Download