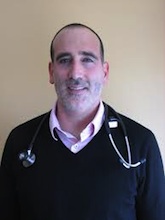 Jonathan Prousky, ND, MSc, graduated from Bastyr University (Kenmore, WA) with a Doctorate in Naturopathic Medicine. Following graduation, he furthered his clinical training by completing a Family Practice Residency sponsored by the National College of Naturopathic Medicine (Portland, Oregon). In 2008, he obtained a Master of Science degree in International Primary Health Care from the University of London. At the Canadian College of Naturopathic Medicine (Toronto, Ontario), Dr. Prousky's primary responsibility is the delivery of safe and effective naturopathic medical care in his role as the Chief Naturopathic Medical Officer.

He is a passionate advocate for patients having mental health disorders. The focus of his clinical practice is on the optimization of mental and neurological health with nutrition and botanical (plant-based) medicines. He has lectured extensively on various health-related topics throughout North America, and is the current editor of the Journal of Orthomolecular Medicine.
He was the first naturopathic doctor to receive the "Orthomolecular Doctor of the Year" award in 2010. Dr. Prousky is the author of several clinical texts, such as Anxiety: Orthomolecular Diagnosis and Treatment(2006), Naturopathic Nutrition (2006), the Vitamin Cure for Chronic Fatigue Syndrome (2010), and the Textbook of Integrative Clinical Nutrition (2012). His clinician-based research primarily involves the neuropsychiatric applications of vitamin B-3.
Podcast: Play in new window | Download