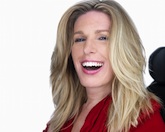 Dr. Danielle Sheypuk earned her doctorate (2009) in Clinical Psychology from the New School for Social Research in New York City. In 2012, she attracted an unusual degree of national media attention when she was awarded the title, "Ms Wheelchair New York." Wheelchair-dependent since kindergarten, Danielle balances her professional duties as a clinical psychologist at the South Beach Psychiatric Center in Brooklyn, N.Y., while handling increasing demands from the news media for access to her expertise. Danielle's particular areas of professional interest include the psychology of dating, relationships and sexuality among the disabled. She has used media appearances to advocate for the greater "mainstreaming" of the disabled into the social fabric of everyday life. Recently, Danielle inaugurated a private practice based in the growing field of Skype-assisted therapy.


Check out the following Psychology CE Courses based on listening to Shrink Rap Radio interviews:
Jungian Psychotherapy Part 1 (6 CEUs)
Jungian Psychotherapy Part 2 (7 CEUs)
Jungian Psychotherapy Part 3 (7 CEUs)
Jungian Psychotherapy Part 4 (6 CEUs)
Jungian Psychotherapy Part 5 (7 CEUs)
Jungian Psychotherapy Package of the Five Above (33 CEUs)
Wisdom of The Dream (4 CEUs)
Positive Psychology (6 CEUs)
Pros and Cons of Positive Psychology (5 CEUs)
CERTIFICATE PROGRAM IN POSITIVE PSYCHOLOGY (32 CEUs)
Body-Mind: Goodbye to Dualism (6 CEUs)
Meditation & Psychotherapy (8 CEUs)
Insights from Neuroscience (8 CEUs)
Neuroscience and Healing (8 CEUs)
Get 10% discount on all lectures at The JungPlatform using our discount code: DRDAVE

A psychology podcast by David Van Nuys, Ph.D.
copyright 2013: David Van Nuys, Ph.D.
Podcast: Play in new window | Download