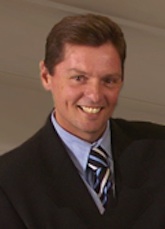 Stewart I. Donaldson PhD is Professor of Psychology, Dean, & Director of the Claremont Evaluation Center at Claremont Graduate University, USA. He is the Chair of the International Positive Psychology Association's 2013 World Congress of Positive Psychology in Los Angeles, June 27-30. Donaldson's recent research focuses on positive organizational psychology and the design and evaluation of positive interventions. He serves on many editorial advisory boards and among his 10 books and numerous journal publications are "Applied Positive Psychology: Improving Everyday Life, Health, Schools, Work, and Society (Routledge, 2011) and Positive Organizational Psychology, Behavior, and Scholarship: A Review of the Emerging Literature and Evidence Base (Journal of Positive Psychology, 2010). Donaldson has received early career achievement awards from the Western Psychological Association and the American Evaluation Association.
A psychology podcast by David Van Nuys, Ph.D.
copyright 2013: David Van Nuys, Ph.D.
Podcast: Play in new window | Download