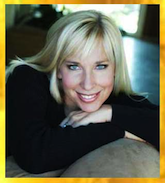 According to her website: Dream Therapist, Kelly Sullivan Walden, is a Certified Clinical Hypnotherapist and the author of the #1 Amazon.com bestselling dream book, "I Had the Strangest Dream…the Dreamer's Dictionary for the 21st Century" as well as "Discover Your Inner Goddess Queen…an Inspirational Journey from Drama Queen to Goddess Queen" and "Zone Golf". Kelly is the host of "The D-Spot" weekly web-radio show on the Awakening Zone (where she explores the nexus of nighttime dreams, daytime desires, and destiny). Kelly is featured regularly on FOX, NBC, CBS and ABC news and magazines such as Cosmopolitan, Elle, Bride, Seventeen, Woman's World and US Weekly. You can read her weekly dream blog on AOL.com's MyDaily.com. Kelly is the creator/founder of The Dream Project, a non-profit organization that bridges inspired young people to solve the issues facing the United Nations and the Millennium Development Goals.

Check out the following Psychology CE Courses based on listening to Shrink Rap Radio interviews:
Jungian Psychotherapy Part 1 (6 CEUs)
Jungian Psychotherapy Part 2 (7 CEUs)
Jungian Psychotherapy Part 3 (7 CEUs)
Jungian Psychotherapy Part 4 (6 CEUs)
Jungian Psychotherapy Package of the Four Above (26 CEUs)
Wisdom of The Dream (4 CEUs)
Positive Psychology (6 CEUs)
A psychology podcast by David Van Nuys, Ph.D.
Podcast: Play in new window | Download