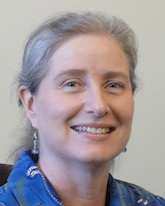 Lisa G. Aspinwall Ph.D., is associate professor of psychology at the University of Utah, US, and a member of the Huntsman Cancer Institute. Her research program examines self-regulatory processes and future-oriented thinking (proactive coping, optimism, prevention) as people seek to anticipate, prevent, understand, and manage important negative outcomes, especially in the domain of health. She has studied such questions in a wide range of topic areas, including psychosocial adjustment to cancer and most recently, genetic testing for familial cancer.
Dr. Aspinwall received her Ph.D. from UCLA in 1991 and taught at the University of Maryland until moving to the University of Utah in 2000. Aspinwall is a Fellow of both the American Psychological Association and the Association for Psychological Science.
She is the recipient of grants from the National Science Foundation and National Cancer Institute. In 2000, she received a Templeton Positive Psychology Prize. In 2003, she and Ursula Staudinger co-edited an award-winning volume, A psychology of human strengths: Fundamental questions and future directions for a positive psychology (APA Books).

Check out the following Psychology CE Courses based on listening to Shrink Rap Radio interviews:
Jungian Psychotherapy Part 1 (6 CEUs)
Jungian Psychotherapy Part 2 (7 CEUs)
Jungian Psychotherapy Part 3 (7 CEUs)
Jungian Psychotherapy Part 4 (6 CEUs)
Jungian Psychotherapy discounted Package of the Three Above (20 CEUs)
Wisdom of The Dream (4 CEUs)
Positive Psychology (6 CEUs)
A psychology podcast by David Van Nuys, Ph.D.
Podcast: Play in new window | Download