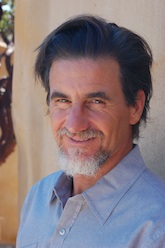 Thomas Elsner, J.D., M.A., Jungian analyst, is a core faculty member at Pacifica Graduate Institute in Santa Barbara, California where he also has a private practice. A former attorney, he trained at the Jung-Von Franz Center for Depth Psychology in Zurich. A member of the C. G. Jung Study Center of Southern California, his areas of special interest include alchemy and the depth psychology of folklore and literature. He is currently completing a book about Coleridge and The Rime of the Ancient Mariner.

Check out the following Psychology CE Courses based on listening to Shrink Rap Radio interviews:
Jungian Psychotherapy Part 1 (6 CEUs)
Jungian Psychotherapy Part 2 (7 CEUs)
Jungian Psychotherapy Part 3 (7 CEUs)
Jungian Psychotherapy discounted Package of the Three Above (20 CEUs)
Wisdom of The Dream (4 CEUs)
Positive Psychology (6 CEUs)
A psychology podcast by David Van Nuys, Ph.D.
Podcast: Play in new window | Download