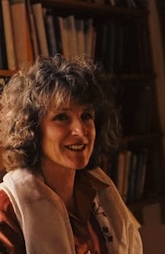 Patricia Damery is an analyst member of the C. G. Jung Institute of San Francisco in private psychotherapy practice in Napa, California, where she and her husband also farm a Biodynamic organic ranch. She has published numerous articles and poems, as well as a book detailing her analytic training and simultaneous entry into Biodynamic farming: Farming Soul: A Tale of Initiation. Her novel, Snakes, the story about the demise of the family farm and the impact on one family, was published by Fisher King Press in March 2011. She is co-editing an anthology, Marked by Fire: Personal Stories of the Jungian Way, to be published March 2012. Her children's novel, Goatsong, is also be published in the spring of 2012.
Amazon Link for Farming Soul by Patricia Damery

Check out the following Psychology CE Courses based on listening to Shrink Rap Radio interviews:
Jungian Psychotherapy Part 1 (6 CEUs)
Jungian Psychotherapy Part 2 (7 CEUs)
Jungian Psychotherapy Part 3 (7 CEUs)
Jungian Psychotherapy discounted Package of the Three Above (20 CEUs)
Wisdom of The Dream (4 CEUs)
Positive Psychology (6 CEUs)
Discover these discount codes for you!: Angie's List and 10% off on printer ink at 4inkjets and 10% off on Shoes and other apparel at ShoeBuy.com.
A psychology podcast by David Van Nuys, Ph.D.
Podcast: Play in new window | Download