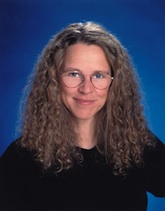 Lindsay Doran has worked in the movie business for more than 30 years as a studio executive and as a producer. She has served as the President and COO of United Artists Pictures and as the President of Sydney Pollack's Mirage Productions. She currently divides her time between her producing duties and her work as "The Script Whisperer™" — anonymous consultation on high priority script development.
Lindsay's first film credit was as Executive in Charge of Production on the mock-documentary "This is Spinal Tap." She later became the Executive Producer on two films directed by Sydney Pollack, "The Firm" and "Sabrina." As a Producer, her credits include "Dead Again," "Sense and Sensibility," "Nanny McPhee," "Stranger Than Fiction," and "Nanny McPhee Returns" (aka "Nanny McPhee and the Big Bang").
As an executive, Lindsay worked on dozens of films including "The Sure Thing," "Stand By Me," "Pretty in Pink," "Ferris Bueller's Day Off," "Planes Trains and Automobiles," "Field of Dreams," "The Naked Gun," "Pet Sematary," "Ghost," "The Thomas Crown Affair," and two James Bond films – "The World is Not Enough" and "Tomorrow Never Dies."
She is the winner of numerous awards including the Golden Globe Best Picture award and the British Academy Award for Best Film, both for "Sense and Sensibility."

Check out the following Psychology CE Courses based on listening to Shrink Rap Radio interviews:
Jungian Psychotherapy Part 1 (6 CEUs)
Jungian Psychotherapy Part 2 (7 CEUs)
Wisdom of The Dream (4 CEUs)
Positive Psychology (6 CEUs)
Discover these discount codes for you!: Angie's List and 10% off on printer ink at 4inkjets and 10% off on Shoes and other apparel at ShoeBuy.com.
A psychology podcast by David Van Nuys, Ph.D.
Podcast: Play in new window | Download