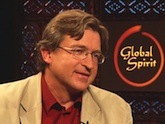 Phil Cousineau is editor of the 2011 book Beyond Forgiveness: Reflections on Atonement. Phil is an award-winning writer and filmmaker, teacher and editor, lecturer and travel leader, storyteller and TV host. His fascination with the art, literature, and history of culture has taken him from Michigan to Marrakesh, Iceland to the Amazon, in a worldwide search for what the ancients called the "soul of the world." With more than 25 books and 15 scriptwriting credits to his name, the "omnipresent influence of myth in modern life" is a thread that runs through all of his work. His other books include Stoking the Creative Fires, Once and Future Myths, The Art of Pilgrimage, The Olympic Odyssey, The Hero's Journey, and Wordcatcher.

Discover these discount codes for you!: Angie's List and 10% off on printer ink at 4inkjets and 10% off on Shoes and other apparel at ShoeBuy.com.
A psychology podcast by David Van Nuys, Ph.D.
Podcast: Play in new window | Download