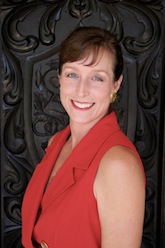 Sage Breslin, Ph.D. is a licensed California psychologist and consultant with nearly two decades of diverse experience. She did her doctoral work at Northwestern University and went on to do post-doctoral study at Harvard. She reports that she has lived and worked in all regions of the United States and in Europe, developing an appreciation for many cultures, languages, faiths, and personal and professional styles. Dr. Breslin works both with individuals and consults to corporate executives. Here individual works has frequently focused on trauma recovery. As a consultant, Dr. Breslin works primarily with corporate executives and high-security government personnel. She has provided forensic evaluation, assessment, debriefing, and consultation to all branches of the armed services as well as to employees of other security organizations.

While trained analytically, Dr. Breslin reports that she now infuses traditional training with contemporary, innovative techniques for a powerful, transformational approach.
Dr. Breslin has also taught at both college and graduate school levels for nearly a decade. She aksi speaks on such diverse issues Domestic Violence, Sexual Trauma, Integrative Medicine, Intuition, Stress Management, Women's Issues, Infertility and Eating Disorders.
Her real passion, though, lies in the transformational journeys that she leads in the United States and Mexico, through her Beyond Insight program.
Dr. Breslin has published numerous articles and has a book entitled Lovers & Survivors: Living with and Loving a Sexual Abuse Survivor. And she has authored inspirational chapters in a number of the Chicken Soup For The Soul book series. Beyond this, she has both authored and edited over three dozen courses for Zur Institute, providing online Continuing Education courses for clinicians worldwide.
In addition, Dr. Breslin has also taught at both college and graduate school levels for nearly a decade, making her work informative and accessible to students from programs like Albertus Magnus.
Discover these discount codes for you!: Angie's List and 10% off on printer ink at 4inkjets and 10% off on Shoes and other apparel at ShoeBuy.com.
A psychology podcast by David Van Nuys, Ph.D.
Podcast: Play in new window | Download