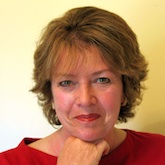 Harvard psychologist Shelley Carson, PhD is a researcher and instructor of creativity, psychopathology and resilience. She is the author of Your Creative Brain: Seven Steps to Maximize Imagination, Productivity and Innovation in Your Life (Jossey-Bass/Wiley). Based on scientific findings from studies involving brain imaging, brain injury cases, neuropsychological testing and interviews with hundreds of highly creative individuals, Dr. Carson has created a model of seven different brain states related to creative thought, which she calls the CREATES brainsets model. In her book she offers a route to greater creative productivity through a series of engaging exercises and problem sets (based on cognitive behavioral therapy methods) that enable us to strengthen our brainsets and switch among them with ease.
Dr. Carson's research has been widely published in national and international scientific journals, and her findings have been featured on the Discovery Channel, CNN, NPR, the BBC and Radio Free Europe, as well as in Newsweek, Scientific American, and Psychology Today. She has won multiple awards for her unique Harvard course, Creativity: Geniuses, Madmen and Harvard Students. Dr. Carson hosts "Your Creative Blog" on her interactive Web site www.ShelleyCarson.com, and she is a featured blogger for The Huffington Post with her "Creativity in the 21st Century" blog and Psychology Today with her "Life as Art" blog. She maintains an active speaking schedule outside of the classroom, talking to such groups as the Congressional Biomedical Research Caucus, the National Council on Disability, the Massachusetts Manic Depressive and Depressive Association and the One Day University lecture series. Since 2006, Dr. Carson has served as a senior consultant and subject matter expert for the Department-of-Defense project afterdeployment.org, which provides innovative online mental health assistance to service members returning from Iraq and Afghanistan.
Discover these discount codes for you!: Angie's List and 10% off on printer ink at 4inkjets and 10% off on Shoes and other apparel at ShoeBuy.com.
A psychology podcast by David Van Nuys, Ph.D.
Podcast: Play in new window | Download