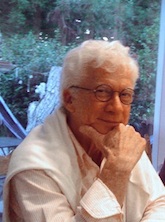 In 1975, Patrick Thornton, PhD, who had been an evangelical clergy at the time, left the church because, as he often will say—quoting the Hebrew Prophet Isaiah— "the bed [was] too short to stretch out on, and the covering so narrow that [he could not] wrap himself in it." He applies this quote to the doctrine and dogma of the church.
Having left the church, Patrick still had a longing for spiritual direction and practice. Through the writings of Thomas Merton, especially his biography, The Asian Journals of Thomas Merton, and The Zen And The Birds of Paradise, and the writings of another Catholic priest, William Johnston—The Mysticism of 'The Cloud of Unknowing, Christian Zen, and Mirror Mind: Spirituality and Transformation)—Patrick developed a deep interest in contemplative practice.
From that influence, he wanted to learn about contemplative practice through direct experience. Finding a flyer advertizing a beginning class in Insight Meditation in the early '80s, he took the 6-week course, and came home to the practice. In '91, Patrick attended a 28-day silent residential retreat with Zen Master Thich Nh't H'nh at Plum Village, France, where he received ordination and was given the dharma name, Ch'n Bî H'nh ("True Compassionate Practice," or literally, "To Suffer Compassion").

In '92, Patrick met Jon Kabat-Zinn (Full Catastrophe Living and Where Ever You Go There You Are), and with Sylvia Boorstein, a founding teacher with Spirit Rock Meditation Center, taught his first Mindfulness-Based Stress Reduction program for physicians. Since then, Patrick has taught Mindfulness-Based Stress Reduction and Cognitive Therapy for thousands of patients, and medical and mental health provider, at medical centers and residential retreats on the West Coast and in the Heartlands.
During this period, he has also served as a direct provider and executive director with community and hospital based hospice programs, and as clinical director for the San Francisco Cancer Support Center. He has also been a conference presenter on Mindfulness-Based Cognitive Therapy with such programs as Aging, Spirituality and Death at St. Mary's in San Francisco, the Redwood Psychology Association in Santa Rosa, the VA Post-Doctoral Conference in Palo Alto, and most recently, the American Psychotherapy Association in Orlando, Fl. Over the years, he has had a keen interest in the intersection of Spirituality, Psychology and Neurology.
Patrick has a private practice in Santa Rosa, CA.
Discover these discount codes for you!: Angie's List and 10% off on printer ink at 4inkjets and 10% off on Shoes and other apparel at ShoeBuy.com.
A psychology podcast by David Van Nuys, Ph.D.
Podcast: Play in new window | Download