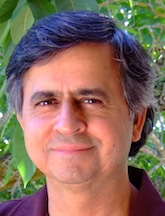 Aftab Omer, Ph.D. received his Bachelor's from M.I.T. and his Doctorate from Brandeis University. He is President of Meridian University which infuses transformative education and innovation into its graduate programs in Psychology, Business, Education and the Arts. Aftab's research has focused on the emergence of human capacities within transformative learning communities and his work includes assisting organizations in tapping the creative potentials of conflict, diversity, and complexity. His publications include "The Spacious Center: Leadership and the Creative Transformation of Culture" and "Between Columbine and the Twin Towers: Fundamentalist Culture as a Failure of Imagination." He is a Fellow of the International Futures Forum and The World Academy of Art and Science.

Discover these discount codes for you!: Angie's List and 10% off on printer ink at 4inkjets and 10% off on Shoes and other apparel at ShoeBuy.com.
A psychology podcast by David Van Nuys, Ph.D.
Podcast: Play in new window | Download