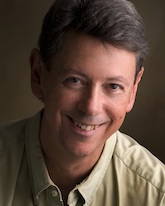 Rick Hanson, Ph.D., is a neuropsychologist and founder of the Wellspring Institute for Neuroscience and Contemplative Wisdom. A summa cum laude graduate of UCLA, he teaches at universities and meditation centers in Europe, Australia, and North America. His work has been featured on the BBC and in Consumer Reports Health, U.S. News and World Report, and other major magazines.
Dr. Hanson's most recent book is Buddha's Brain: The Practical Neuroscience of Happiness, Love, and Wisdom, which is being published in eleven languages.

An authority on self-directed neuroplasticity, he edits the Wise Brain Bulletin, has a weekly e-newsletter, Just One Thing, and his Your Wise Brain blog is on Huffington Post, Psychology Today, and other major websites. He has several audio programs with Sounds True, and his first book was Mother Nurture: A Mother's Guide to Health in Body, Mind, and Intimate Relationships (Penguin, 2002).
Discover these discount codes for you!: Angie's List and 10% off on printer ink at 4inkjets and 10% off on Shoes and other apparel at ShoeBuy.com.
A psychology podcast by David Van Nuys, Ph.D.
Podcast: Play in new window | Download