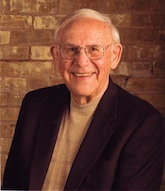 Darold Treffert, M.D., a Wisconsin psychiatrist, has been studying Savant Syndrome for over 40 years. His most recent publication, Islands of Genius: The Bountiful Mind of the Autistic, Acquired and Sudden Savant, was published by Jessica Kingsley, Inc. in April 2010 in both the United States and England. His earlier book, Extraordinary People, was the first work to comprehensively summarize what is known about this fascinating condition, originally described a century ago, and to introduce the reader to a number of present day prodigious savants such as Leslie, Alonzo and George. Many persons remember these three remarkable persons from the 1980 60 Minutes program about them. Dr. Treffert was also a consultant to the movie Rain Man, in which Dustin Hoffman portrayed an autistic savant. In addition to his work in the area of Savant Syndrome, Dr. Treffert has lectured nationally for a number of years on the topic of "Mellowing". His booklet, Mellowing: Lessons from Listening, has been widely distributed. Another area of writing and speaking has been the rights of the mentally ill with respect to balancing clinical realities with legal rights.
Discover these discount codes for you!: Angie's List and 10% off on printer ink at 4inkjets and 10% off on Shoes and other apparel at ShoeBuy.com.
A psychology podcast by David Van Nuys, Ph.D.
Podcast: Play in new window | Download