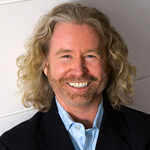 Ronald A. Alexander, Ph.D., is author of the 2009 book Wise Mind Open Mind:?Finding Purpose and Meaning ?in Times of Crisis, Loss & Change. Dr. Alexander practices mind/body psychotherapy and leadership coaching in Santa Monica, CA, and specializes in the practice of somatic psychology, creativity and leadership training. He teaches clinical training groups for professionals in Somatic Psychotherapy and Ericksonian-Mind/Body healing therapies and the Art of Mindfulness meditation. He leads workshops at growth centers throughout the U.S. and abroad. He was also a guest on Shrink Rap Radio #29 back in 2006 when I interviewed him on "Mindful Leadership, Mindful Living." Many years ago, he was one of my M.A. students at Sonoma State University and now I regard him as both colleague and teacher.
Discover these discount codes for you!: GoDaddy, PetMeds, Budget.com car rentals, Avis coupons and Angie's List
A psychology podcast by David Van Nuys, Ph.D.
Podcast: Play in new window | Download