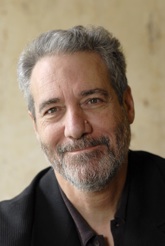 Rodger Kamenetz, Ph.D. is an award-winning poet and author of nine books, including the landmark international bestseller The Jew in the Lotus and the National Jewish Book Award-winning Stalking Elijah. His latest book, The History of Last Night's Dream:Discovering The Hidden Path to The Soul, was featured on Oprah Winfrey's Soul Series.

Dr. Kamenetz is the Erich and Lea Sternberg Honors Professor at Louisiana State University and is also the recipient of the LSU Distinguished Faculty Award. He has a dual appointment as a Professor in the Department of English and in the Department of Philosophy and Religious Studies. He is the founding director of LSU's highly successful MFA program in Creative Writing, and the founding director of the Jewish Studies Program.
He i He lives in New Orleans and works as a dream therapist. His website is http://kamenetz.com
Here are some discount codes for you!: GoDaddy, PetMeds, Budget.com car rentals, Avis coupons and Angie's List.
A psychology podcast by David Van Nuys, Ph.D.
Podcast: Play in new window | Download