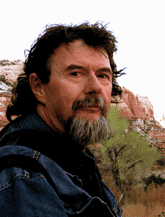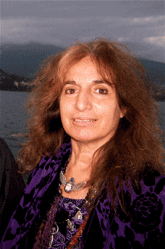 Victor Daniels, Ph.D. is Professor of Psychology at Sonoma State University and co-author, along with his wife Kooch Daniels, M.A. of the 2009 book, Matrix Meditations: A 16-Week Program For Developing the Mind-Heart Connection. Victor was the first director of its India Studies program and is a past Chair of the Psychology Department. Zen Master Jakusho Kwong-Roshi, abbot of Sonoma Mountain Zen Center, has been his meditation teacher and a role model for several decades.
Victor received his M.A. and Ph.D. from UCLA where he studied with both scientifically- and clinically-oriented faculty. He was heavily influenced by Harold H. Kelley and John P. Seward, with concentrations in social psychology, personality, and motivation. He also became interested in both Western and Eastern philosophies and spiritual traditions, and has taught meditation in workshops and courses for 35 years. Skilled in Gestalt Therapy, he has served as program chair for two international Gestalt conferences. With his colleague Laurence J. Horowitz, he co-authored Being and Caring: A Psychology for Living.
Kooch N. Daniels, M.A. studied with Aryuvedic master Harish Johari for 20 years. Johari was a jnana yogi and Tantric scholar who practiced forms of meditation carried out amid daily life activities. Kooch obtained her B.A. from Ohio University, and then her M.A. from Sonoma State University with concentrations in Humanistic and Jungian Psychology. She has been working as a professional intuitive throughout her life, guiding both private clients and clients in the corporate world in working with meditation, visualization, and affirmations. She is the senior co-author, with Victor Daniels, of Tarot d'Amour, and two live in Sonoma County, California.
Find these discount codes for you!: GoDaddy, Budget.com car rentals, Avis coupons and Angie's List..
A psychology podcast by David Van Nuys, Ph.D.
Podcast: Play in new window | Download