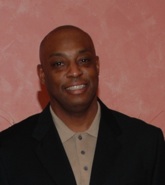 G. Kwame Scruggs, Ph.D. is the founder and executive director of Alchemy, Inc., a tax-exempt nonprofit organization based in Akron, Ohio, that he established in 2003 to assist urban male youth to develop a sense of personal purpose in life, while utilizing strategies to successfully function as members of a family, school, community and the world-at-large. He came up with the idea to create Alchemy several years ago when he was working as a counselor with high school dropouts. After telling a story to the young men, he was asked to tell another story. He realized then that he had found a way for them to connect the messages and characters of the stories he told with the people and issues within their own lives. From that moment, Kwame began his own journey of self-fulfillment, learning and confirmation of his professional aspirations. Under his leadership, Alchemy was founded and today it is a nationally recognized program that combines mythological traditions, drumming, academic support, cultural enrichment and the guidance of a team of highly accomplished and caring male mentors to encourage and equip middle and high school adolescent males to develop their full potential, serve others and find their place in life. Alchemy's name is derived from the ancient art of chemical transformation in which medieval alchemists attempted to transform a lower base metal or prima materia, into gold, called the Philosopher's Stone. Alchemy works to transform prima materia (urban male youth) into the Philosopher's Stone (the gold inherent within our youth).
Kwame became interested in studying and using mythology to connect with youth after being initiated into the Akan System of Life Cycle Development (African-based rites of passage) and reading the works of Carl G. Jung whose work addressed the concept of the collective unconscious. Jung's work led Kwame on a reading journey that included the works of Joseph Campbell (The Power of Myth) and Michael Meade (Men and the Water of Life). These and other readings confirmed his desire to pursue the use of myth in his work with youth. It also strengthened his educational aspirations. Kwame holds a Ph.D. and M.A. Degree in Mythological Studies with an emphasis in Depth Psychology from Pacifica Graduate Institute. In addition he holds a M.S. Degree in Technical Education with an emphasis in guidance and counseling from the University of Akron.
Discover these discount codes for you!: Go Daddy, 1800PetMeds, Budget car rentals, Avis and Angies List.
A psychology podcast by David Van Nuys, Ph.D.
Podcast: Play in new window | Download