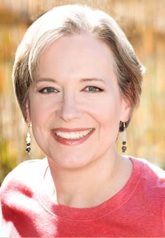 Ann Weiser Cornell, Ph.D., for more than 30 years, has been refining an approach to personal change that she calls "Inner Relationship Focusing."
Ann was getting her PhD in Linguistics at the University of Chicago when she met and worked with Dr. Eugene Gendlin, the originator of Focusing, as one of his earliest students. After teaching Linguistics at Purdue University, Ann returned to Chicago to assist Gendlin with his Focusing workshops and eventually, with Gendlin's blessing, created her own approach to Focusing.

Today Ann is perhaps the best-known Focusing teacher in the world, having taught in 18 countries worldwide over the past 29 years. Eugene Gendlin says about Ann: "In person and through her students and writings she has given Focusing to far more people than any other single individual."
Inner Relationship Focusing is based on the Focusing process of Eugene Gendlin combined with Ann's "facilitative language" and her work with her colleague Barbara McGavin on action blocks, addictions, resistance, obsessions, and inner critics. Ann's own journey of personal growth has included recovery from severe writer's block and an addiction to alcohol.
Ann is the author of the bestselling book The Power of Focusing, as well as The Radical Acceptance of Everything.
Here are these discount codes for you!: GoDaddy coupons, PetMeds offer, Budget car rentals, Avis coupon and Angie's List promo.
Podcast: Play in new window | Download