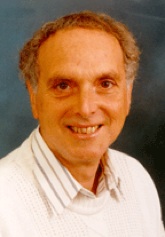 Ted Zeff, Ph.D., is the author of two books on the highly-sensitive person: The Highly Sensitive Person's Survival Guide and a workbook titled, The Highly Sensitive Person's Companion. He is currently working on a third book: The Highly Sensitive Boy-Helping Your Son Become a Strong, Confident, Emotionally-Healthy Man. He received his doctorate in psychology in 1981 from the California Institute of Integral Studies in San Francisco, CA. He currently teaches workshops on coping techniques for highly sensitive people. He has taught stress reduction and insomnia management for over fifteen years at various hospitals and medical groups.
Dr. Zeff has recently been giving many radio interviews throughout the United States and Canada at such stations as NPR affiliate KCLU in Santa Barbara, CA., cable talk CRN with Jack Roberts in Los Angeles, WTMD in Baltimore and WZLX in Boston. In addition, he has been interviewed on the popular TV show "Good Morning Bay Area."
Discover these discount codes for you!: GoDaddy, PetMeds, Budget.com car rentals, Avis coupons and Angie's List.
Plus, there is a time-limited offer from GoDaddy: July 15 – Aug 31, 2009, use code Shrink20H. Offer: 20% off 1 year, 2 Year and 3 Year Hosting Packages
A psychology podcast by David Van Nuys, Ph.D.
Podcast: Play in new window | Download