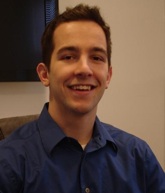 John C. Valentino is Chief Executive Officer of Psyleron. Psyleron was founded by scientists and associates of the Princeton Engineering Anomalies Research laboratory (PEAR) at Princeton University. The PEAR lab spent more than twenty-eight years studying the interaction of the mind with sensitive random physical devices, and demonstrated that consciousness is indeed capable of influencing the physical world. According to their literature, Psyleron builds upon the PEAR work by providing products and technology that enable researchers and members of the public to experience mind-matter effects. Psyleron advocates personal exploration, and a collaborative research approach to better understand and generate applications of consciousness-correlated phenomena. Early innovations have been well-received by the public and are paving the way for a new industry and a new perspective in science. My guest, John Valentino spent a year at the PEAR lab as an intern, where he came to believe that the lab's work was of great scientific importance and had commercial potential. In his time at the lab, he developed research hardware and software, conducted experiments, and contributed a unique analysis of data that helped address subjective aspects of the experiments. He earned his BS from the Integrated Business and Engineering (IBE) program at Lehigh University, where he served as president of the program, and focused on engineering, entrepreneurship, and product development. He co-founded Psyleron in 2005, and has served as CEO since that date.
You might be interested in a pair of past shows that relate to this one. I would suggest my Dean Radin interview, as well as an earlier one with Stanley Krippner.
Discover these discount codes for you!: GoDaddy, PetMeds offer, and Angie List.
A psychology podcast by David Van Nuys, Ph.D.
Podcast: Play in new window | Download