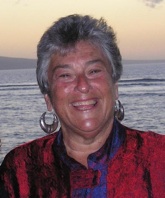 Elaine Leeder, MSW, MPH, PhD is Professor of Sociology and Dean of the School of Social Sciences. She holds an M.S.W. from the Wurzweiler School of Social Work of Yeshiva University, a Masters of Public Health from the University of California at Berkeley, and a Ph.D. from Cornell University. She was a practicing psychotherapist from 1967 to 1992. From 1977 to 2001, she taught in the Sociology Department at Ithaca College and coordinated the social work minor at that institution. She currently teaches Introduction to Sociology and has taught courses on social change, family violence, and the treatment and prevention of family violence and social policy. She is the author of Inside and Out: Women, Prison, and Therapy (2007), The Family in Global Perspective, A Gendered Journey (2003), Treating Abuse in Families: A Feminist and Community Approach (1994) and The Gentle General: Rose Pesotta, Anarchist and Labor Organizer (1993), as well as articles on women's history, treatment of child abuse perpetrators, domestic violence, and spirituality. She has taught courses on the Holocaust to undergraduates at Sonoma State University and Ithaca College as well as to college professors at the United States Holocaust Memorial Museum in Washington, D.C. Leeder has traveled around the world twice on Semester at Sea, and has visited many programs and universities throughout the globe in an effort to understand the diversity and complexity of family life.
Feast your eyes on these discount codes for you!: GoDaddy, PetMeds, Budget.com.
A psychology podcast by David Van Nuys, Ph.D.
Podcast: Play in new window | Download