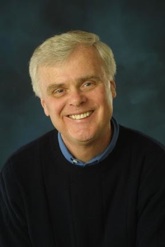 David Burns, MD is an Adjunct Clinical Professor Emeritus of Psychiatry and Behavioral Sciences at the Stanford University School of Medicine and has served as Visiting Scholar at the Harvard Medical School. He is certified by the American Board of Psychiatry and Neurology. His best-selling book, Feeling Good: The New Mood Therapy, has sold over five million copies worldwide and is the book most frequently "prescribed" by American and Canadian mental health professionals for patients suffering from depression. His latest book, Feeling Good Together, was released in January of 2009 (New York: Broadway Books) and focuses on the causes of, and cures for, relationship problems.
Dr. Burns has appeared on numerous radio and television shows and has won many awards for his research and teaching. He has been named "Teacher of the Year" on three occasions by the graduating residents at the Stanford Medical School.
Use these discount codes !: GoDaddy, 1800PetMeds coupon code, Budget.com car rental coupon codes.
A psychology podcast by David Van Nuys, Ph.D.
Podcast: Play in new window | Download