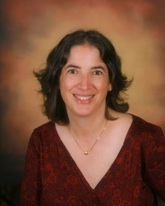 Anne Hill, D.Min., is a writer, dream consultant and public speaker based in Northern California. She is author of What To Do When Dreams Go Bad: A Practical Guide to Nightmares. She has a private dream practice, and teaches internationally on dreams and spirituality. Her website is www.annehill.org Anne is the host of Dream Talk Radio, airing every Thursday morning from 9 – 10 on KOWS 107.3 fm, Occidental, California. The show can also be heard streaming on the web at www.kows.fm. Anne writes for the Huffington Post on dreams and culture, and also writes the award-winning "Blog o' Gnosis." She is co-author with Starhawk of Circle Round: Raising Children in Goddess Traditions and her work has been published in many anthologies and periodicals.
Discover these discount codes for you!: domains, Pet Medince, Budget cars.
A psychology podcast by David Van Nuys, Ph.D.
Podcast: Play in new window | Download