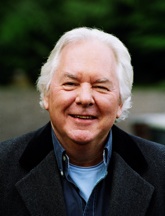 Robert Moss is the pioneer of Active Dreaming, an original synthesis of shamanism and modern dreamwork, and he will be the keynote speaker at the upcoming International Association for The Study of Dreams annual conference. Born in Australia, he survived three near-death experiences in childhood. He leads popular seminars all over the world, including a three-year training for teachers of Active Dreaming and a lively online dream school. A former lecturer in ancient history at the Australian National University, he is a best-selling novelist, journalist and independent scholar. His seven books on dreaming and imagination include Conscious Dreaming, Dreamgates, The Three "Only" Things: Tapping the Power of Dreams, Coincidence and Imagination and The Secret History of Dreaming. His website is www.mossdreams.com.

The IASD annual conference will be held June 26-30, 2009 at the Wyndham Hotel near Chicago's O'Hare Airport. www.asdreams.org/2009/ And you don't have to be a member of the organization to attend. And, you don't have to be a professional to join the organization. It's really there for anyone and everyone who is passionate about the topic of dreaming. Plus, they have a wonderful newsletter and a variety of online dream events that members can participate in. Check out their site at www.asdreams.org.
Discover these discount codes for you!: If you need a rental car use our exclusive Budget rental codes, to purchase domains we have GoDaddy domain coupons, and if you have a petPet Meds coupons.
A psychology podcast by David Van Nuys, Ph.D.
Podcast: Play in new window | Download