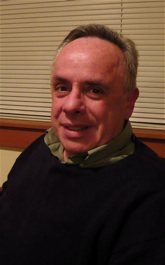 Raul Moncayo, Ph.D. is author of the recent book, Evolving Lacanian Perspectives for Clinical Psychoanalysis. He is also training director for Mission Mental Health, San Francisco under the Department of Public Health. He is a member of the Research Faculty at Alliant University (formerly The California School of Professional Psychology] and a Training Analyst at the Lacanian School of Psychoanalysis in Berkeley, California. He also has a private practice in which he provides Psychoanalytic psychotherapy, consultation, and supervision.
Dr. Moncayo was born in Chile to an American mother and a Chilean Father. He was first introduced to Psychology and Psychoanalysis while attending university in Buenos Aires, Argentina, a city known for being a world center of psychoanalysis. After graduating university, he worked in Geneva for the United Nations, and then studied with the renown psychiatrist R.D. Laing in London before ultimately relocating to the San Francisco Bay Area where he begin working as a therapist doing group psychotherapy with Schizophrenic patients on an inpatient unit. Subsequently, he did graduate work at the psychoanalytically inclined Wright Institute in Berkeley, CA. He has continued to live and work in the San Francisco area, and presently works for the Mission Mental Health public health clinic in that city.
Dr. Moncayo laments the current American approach to treating psychiatric illnesses, and the dismissal of the psychoanalytic psychotherapy approach by the American medical and psychotherapy communities. He notes that while psychoanalysis is still alive and well within university humanities departments where it has become an important part of literary analysis, it is in dramatic decline as a therapy modality. Psychiatrists are not taught about the great psychoanalytic psychiatrists of the past, but instead learn only medicine and biology, and are encouraged to reduce mental disorders to simple brain disorders. In the process, the human aspects of these disorders are ignored and marginalized.
See these discount codes for you!: Budget rental car, GoDaddy.com, and if you have a petPetMeds offer.
A psychology podcast by David Van Nuys, Ph.D.
Podcast: Play in new window | Download