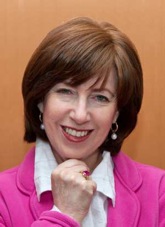 Sarah Chana Radcliffe, M.Ed., C.Psych.Assoc. is a registered Psychologist in Ontario, Canada. Over the past 30 years, she has counseled thousands of parents, couples and individuals in her full-time private practice in Toronto, Canada. She practices Emotionally Focused Therapy for Couples, Process Experiential Psychotherapy, Energy Psychology, EMDR and Cognitive Behavioral Therapy for parents. She is the author of Raise Your Kids without Raising Your Voice. She conducts parenting classes, keynote lectures and workshops locally and internationally. Her articles and comments appear in numerous print and on-line journals including The New York Times, The Toronto Sun, and The National Post, She can be found on YouTube answering parenting queries and on iTunes with her own bi-weekly parenting podcast. Sarah Chana has been a guest on radio and television shows in the United States and Canada. Her web site http://www.parenting-advice.net offers education and practical advice to the international community on all aspects of parenting. She was also interviewed on Shrink Rap Radio #148 as well as on my Wise Counsel Podcast.
Discover these discount codes for you!: Budget rental car, GoDaddy.com, and if you have a petPetMeds offer.
A psychology podcast by David Van Nuys, Ph.D.
Podcast: Play in new window | Download