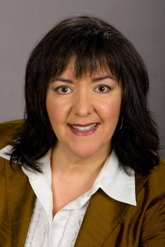 Isabelle St-Jean is a Certified NLP Practitioner, Professional Life Transitions coach and Certified Retirement Coach with a background including decades of personal development and a degree in social work and psychology. Pursuing her interest in human development and the midlife journey at this pivotal point of our evolution on Earth, Isabelle has authored the new book Living Forward, Giving Back: A Practical Guide to Fulfillment in Midlife and Beyond.

Following graduate studies in authentic leadership at Naropa University in Boulder, Isabelle initiated and co-authored the award-winning anthology Einstein's Business: Engaging Soul, Imagination and Excellence in the Workplace. She is also a contributing editor to the forthcoming anthology Audacious Aging: Eldership as a Revolutionary Endeavor which further supports boomers and elders to live "full on" as they lead and/or participate in the necessary, ongoing transformation of our world.
Through her company Inspired Momentum Development Isabelle offers keynote presentations, seminars, workshops and one on one coaching services that help people to negotiate life transitions, align with their purpose to embrace their authentic vocation and passions and make a difference in the lives of others. You may visit her website at www.inspiredmomentum.com
Here are some discount codes for you!: Budget rental car and if you have a petPetMeds offer.
A psychology podcast by David Van Nuys, Ph.D.
Podcast: Play in new window | Download